We are a charity that raises money to fund and develop local community activity across the West Midlands & Warwickshire.
We use knowledge and research, working with donors to invest in local communities.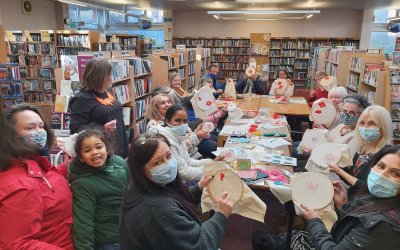 Woolly Mammoth Stitch Works CIC were awarded £9,992 through the Northfield & Edgbaston NNS Fund to support Quinton's older residents to become exhibiting artists and create a community that continues to stitch together locally. The grant has funded Woolly Mammoth...
read more