We are a charity that raises money to fund and develop local community activity across the West Midlands & Warwickshire.
We use knowledge and research, working with donors to invest in local communities.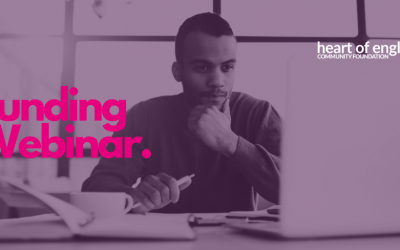 The Foundation is hosting two webinars for groups interested in funding opportunities. The events will provide an opportunity for voluntary and community organisations, who are looking for funding to find out more about the funds currently available through the Heart...
read more