We are a charity that raises money to fund and develop local community activity across the West Midlands & Warwickshire.
We use knowledge and research, working with donors to invest in local communities.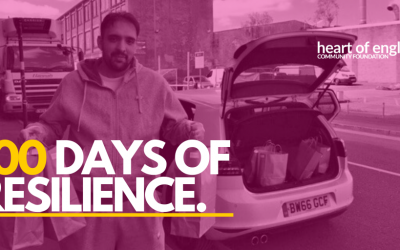 It's now 100 days since the Foundation launched the Coronavirus Resilience Fund. In that time 350 grants have been awarded amounting to more than £1.2m across the West Midlands. We're so grateful to those who supported our initial appeal, every penny we raised will be...
read more