We are a charity that raises money to fund and develop local community activity across the West Midlands & Warwickshire.
We use knowledge and research, working with donors to invest in local communities.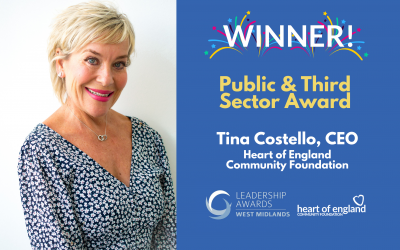 The Foundation is pleased to announce that Tina Costello, CEO at the Foundation, has been awarded the Public & Third Sector Leader Award at the West Midlands Leadership Awards. Last week's West Midlands Leadership Awards, hosted by The Business Desk, at the...
read more