We are a charity that raises money to fund and develop local community activity across the West Midlands & Warwickshire.
We use knowledge and research, working with donors to invest in local communities.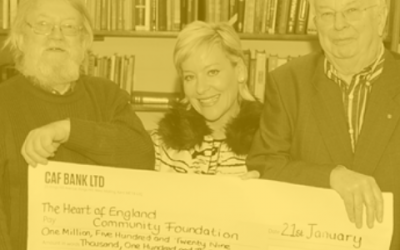 The Harry Payne Trust was founded in 1939 (as the Harry Payne Trust) by Harry Payne, a Birmingham businessman. He was a man of strong faith – a pacifist who spent some years in prison in the first world war. His business was one of the early models of co-partnership...
read more