We are a charity that raises money to fund and develop local community activity across the West Midlands & Warwickshire.
We use knowledge and research, working with donors to invest in local communities.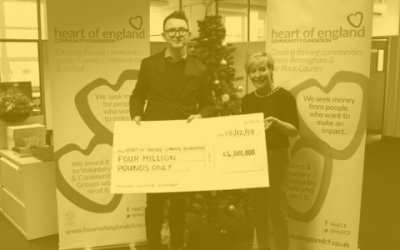 In 2017 the Foundation received a phone call from a donor who wanted to create three long-standing, capital build projects supporting vulnerable people with housing solutions in the West Midlands! Building Better Lives was born.  The donors had a vision of offering...
read more