We are a charity that raises money to fund and develop local community activity across the West Midlands & Warwickshire.
We use knowledge and research, working with donors to invest in local communities.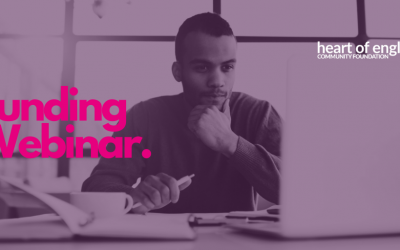 We recently ran a webinar to support our grant applicants. If you would like to watch it back, please click the video below:Follow us on social media and sign up to our newsletter to get access to new funding, training and third sector opportunities. 
read more