In August 2020 the Foundation joined forces with Hammerson PLC and Bullring & Grand Central to support them with their Giving Back Project.
The scheme saw £20,000 distributed to 10 amazing organisations around Birmingham who were providing vital work during the coronavirus pandemic. Designed to support those hardest hit by the pandemic, the short-term fund has already helped more than 7,000 people across the city.
James Rogers, Community Manager at Hammerson PLC, said:
"Without the Heart of England Community Foundation the [Giving Back] Project would not have been possible and it's been great to partnership and we're looking forward to continuing our relationship further in 2021."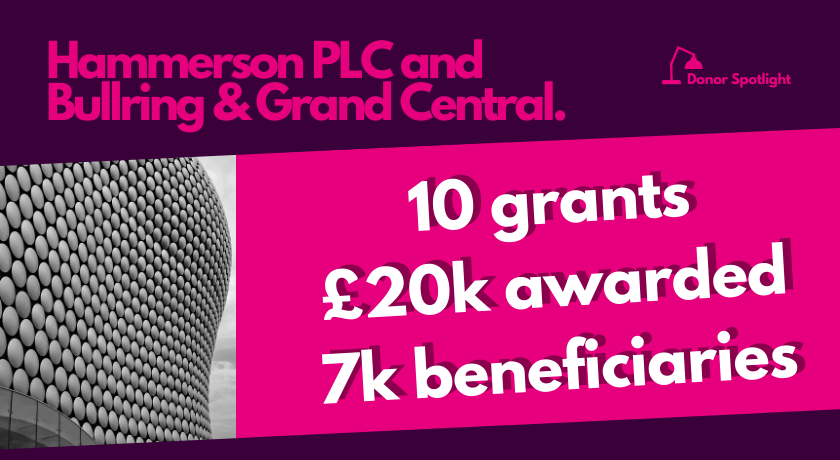 Want to help the Foundation save 1,000,000 local lives?