Coventry Building Society, with the support of the Heart of England Community Foundation, is launching a new fund providing grants of up to £10,000 to community projects in Coventry and Warwickshire. The Society has funded 125 projects across the West Midlands since its partnership with the Foundation began in 2012.
Working with the Foundation has allowed Coventry Building Society to have ownership over where and how the grant money is spent, but also allows it to tap into the charity's wealth of experience in grant-giving across the West Midlands.
The Society's latest fund will focus on Coventry and Warwickshire. The new pot will enable the Foundation to continue to offer small grants of up to £2,000, while introducing the new large grants scheme awarding up to £10,000. The new programme hopes to see an increased level of impact and improved results within the region.
Tom Crane, General Counsel and Secretary at Coventry Building Society, said:
"Community is at the heart of everything we do at Coventry Building Society and working with the Heart of England Community Foundation has enabled us to support a wide range of fantastic community projects. We look forward to continuing this successful partnership and delivering our new programme to improve lives in the region."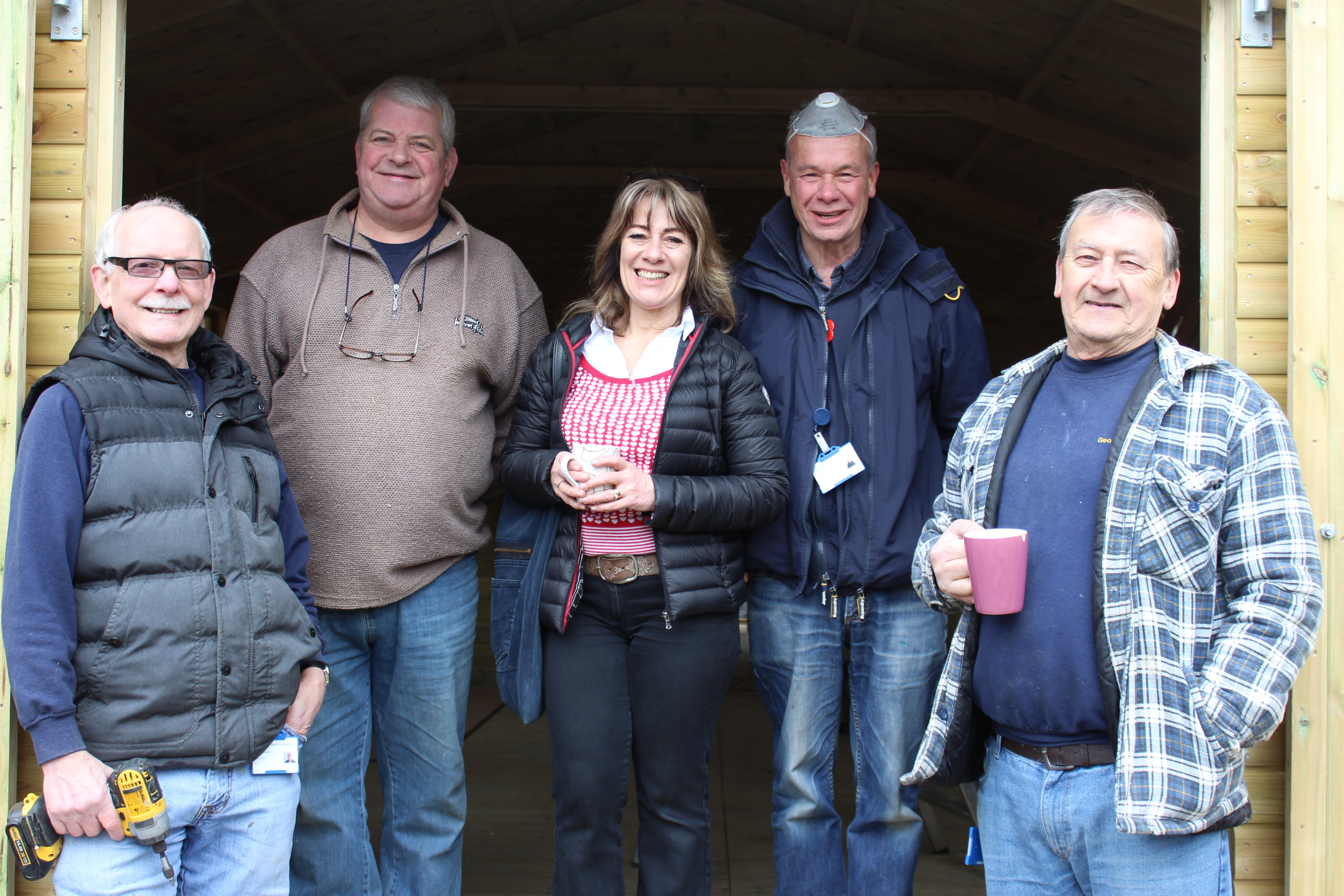 One of the projects that Coventry Building Society has supported through the partnership is the 'Men in Sheds' (above) initiative at George Eliot Hospital in Nuneaton. The group meet twice a week to socialise, share and learn new skills, all whilst having time for a drink and a chat.
Commenting on the long-term partnership, the Heart of England Community Foundation's Chief Executive Tina Costello, said:
"It's great to see our relationship with Coventry Building Society benefit so many people in the West Midlands and I'm delighted that we are continuing the great work. The adaptation to future funds is going to provide a great impact to Coventry and Warwickshire, and I look forward to seeing the great results."
The new funding launches this month and the team cannot wait to see how the new grants make a difference to the communities they serve. Funding applications can be made here.