Launched in 2017 by Wesleyan Assurance and Heart of England Community Foundation, the Wesleyan Foundation has awarded more than £2.9m across the UK. 
Adding to the work Wesleyan already did with other charitable organisations, the Wesleyan Foundation has supported thousands of people and hundreds of organisations to date. Thanks to the Heart of England's knowledge, and it's connections via the UKCF network, Wesleyan have been able to focus their efforts in making change and spreading their giving to the communities that need it most. Jess Wilkes – Ball said:
"In the last three years we've been amazed by the work that Heart of England do on our behalf administrating our small and large grants programme. They've helped us distribute over £2m across the UK to small organisations who are making a massive difference to communities.

"It's been an amazing opportunity for our staff to actually see the difference that people are making out on the ground meeting those local needs and, for us, Heart of England aren't just a partner they're a bunch of friends and we couldn't be more grateful for the work they've done for us!"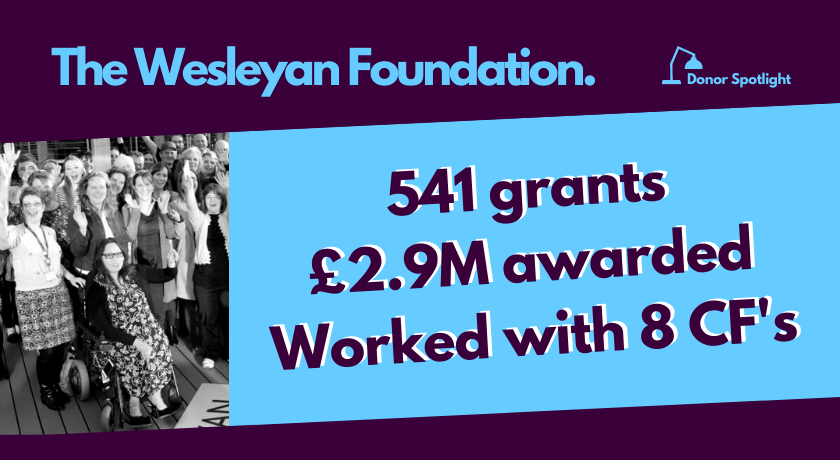 Want to help the Foundation save 1,000,000 local lives?