Launching a £10M fund in April 2020, SEGRO, a leading owner, manager and developer of warehousing and industry space, created the Centenary Fund with the Foundation.
Over the next decade SEGRO will make a positive impact in communities throughout the UK and Europe. The initial year of funding was allocated to projects providing emergency relief and those addressing the long-term impact of COVID-19.
Partnering with Heart of England Community Foundation, we have helped SEGRO distribute over £40,000 to grassroots organisations in Coventry.
David Sleath, Chief Executive of SEGRO, said:
"The SEGRO Centenary Fund is one way of recognising the vital role our communities have played in our success over the last 100 years and making sure we give something back by helping thousands of people now and over the next decade.

"Many of the areas where we invest are characterised by high levels of unemployment and social deprivation. We understand the long term need to ensure people from all backgrounds have the skills, training and opportunities to secure meaningful employment. These are the areas where we are focusing the SEGRO Centenary Fund and where we feel we can make a significant difference to people's lives.

"However, in the near term, we cannot ignore the potentially devastating and long-lasting socio-economic impacts of the COVID-19 pandemic. Accordingly, we are accelerating the launch of the Centenary Fund and broadening its purpose to help address urgent needs in our communities during this time of crisis."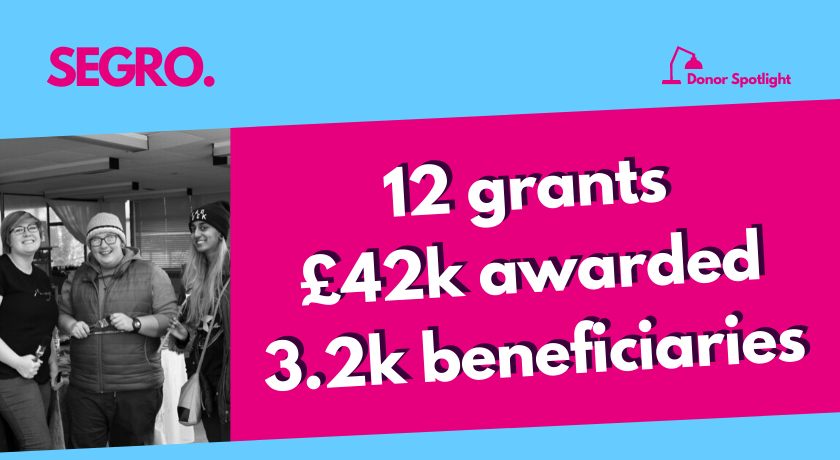 Want to help the Foundation save 1,000,000 local lives?