The Foundation has worked with Orbit, a leading housing provider, for several years forming a strong relationship which has supported the communities in which Orbit serves.
The Orbit Hardship Fund was launched in 2015 and provides support for their tenants, offering to fund white goods and carpets. They've also supported groups through the Orbit Endowment Fund and if that wasn't enough they were one of the first organisations to respond to the Foundation's COVID-19 call out in 2020, supporting the Coronavirus Resilience Fund with £10,000.
Orbit also have there own range of grants here.
Simon Lieberman, Investment & Commissioning Manager at Orbit, said:
"Over the last seven years or so the Foundation has enabled us to deliver the Hardship Fund which enabled us to provide essential household goods to some of our mot vulnerable customers.

"The Foundation has just been absolutely instrumental in helping us to deliver this in a really efficient way to customers whose situations are really difficult."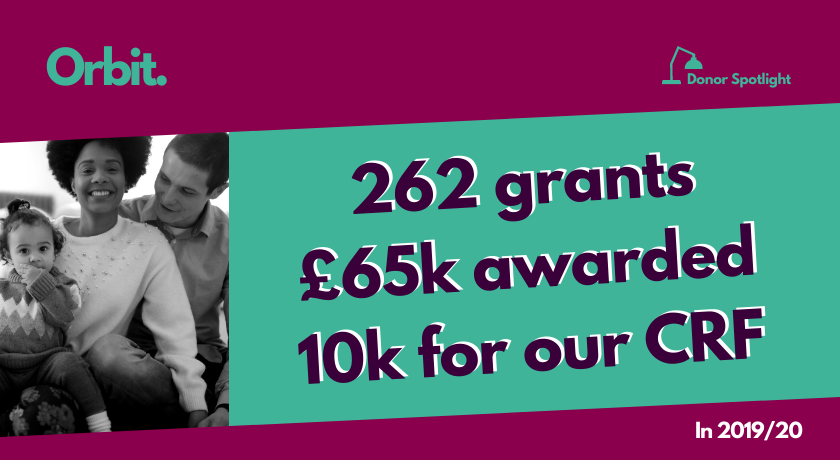 Want to help the Foundation save 1,000,000 local lives?