Working with the Foundation since 2016, Deutsche Bank have awarded over £40,000 worth of funding to the West Midlands. 
In recent times, DB a leading German bank, have supported the Foundation's COVID-19 response while also launching the Deutsche Bank Opportunity Fund. The fund, launched in September 2020 is supporting charities with grants of £5,000 to support those affected by, or at risk of, homelessness in Birmingham. 
On the launch, Lareena Hilton, Global Head of Brand & CSR at Deutsche Bank said: 
"We are proud to be working with Heart of England Community Foundation to distribute this fund. With so much uncertainty and hardship following an unforgettable last few months, The Deutsche Bank Opportunity Fund will provide vital support to help ensure local, invaluable services are given the financial security and any hands-on volunteering they need to help homeless people in Birmingham."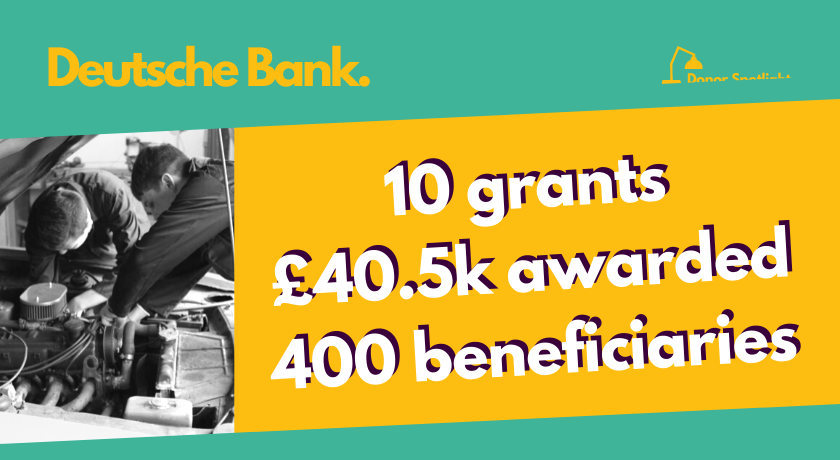 Want to help the Foundation save 1,000,000 local lives?