George Eliot Hospital NHS Trust have been given the green light for their plans to build a therapeutic 'Serenity Garden' for stroke and dementia patients after receiving a grant of £10,000 from the Foundation's Coventry Building Society Fund.
In June 2018 Shabina Khalifa, Project Lead, and Vicky Kean, Advanced Nurse Practitioner, at George Eliot Hospital NHS Trust, were approached with the task of developing a plan of turning an overgrown courtyard at the hospital into a rehabilitation area for stroke and dementia patients.
Luckily, Occupational Health students from Coventry University were looking for a project just like this! We spoke to Shabina on how the plans for the garden began:
"We asked for a bridge, ramps, navigation poles, a seating area and so on, and the students came up with a fantastic design that incorporated the entire courtyard. We then took that design to our trust board who approved the plan, and it's just snowballed from there!"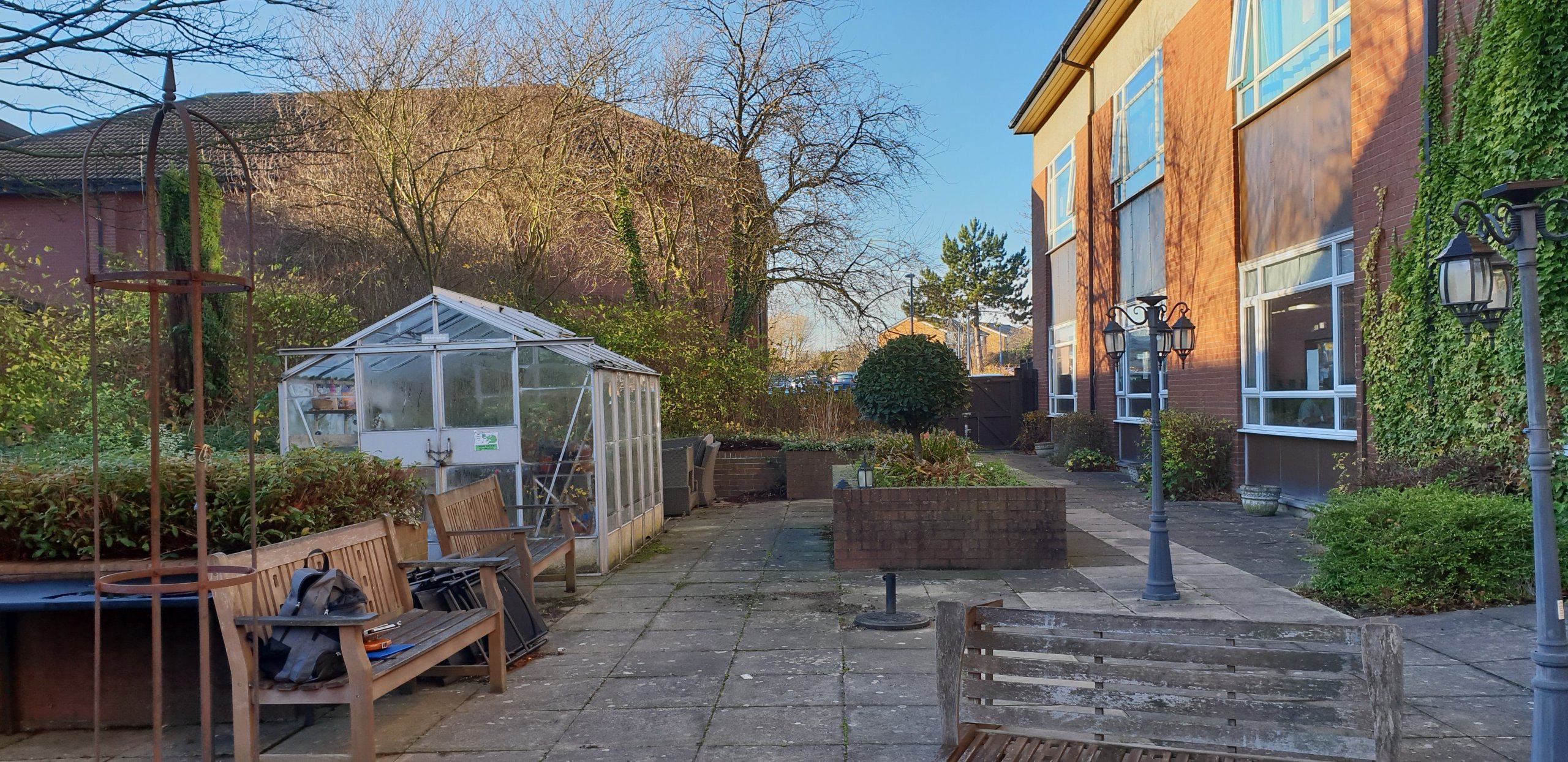 The Serenity Garden will offer patients the opportunity to participate in a wide range of activities including gardening, art and music therapy to help aid recovery, as well as provide a beautiful open space away from the clinical area. This will help prepare them for discharge by increasing the patient's confidence in becoming as independent as possible, recover mobility, and progress their general health and mental well-being.
The large project has been split into two phases after fundraising was cut short due to the current pandemic, with hopes of raising more funds over the Christmas period. Shabina continued:
"The funding from the Foundation cemented phase one for us, that £10k grant made my day and I could finally say to the contractors 'yes you can start now!'

"I just live and breathe and eat this! I'm so passionate about the project and can't wait until it's constructed and think 'yay we did it!'"
Construction was put back from March and is planned to begin in December with a view of being completed by April 2021. The project will benefit around 3,500 patients a year.
You can find more information about this project and their current fundraising plans here.
If you'd like to apply for funding please view our Available Grants here.