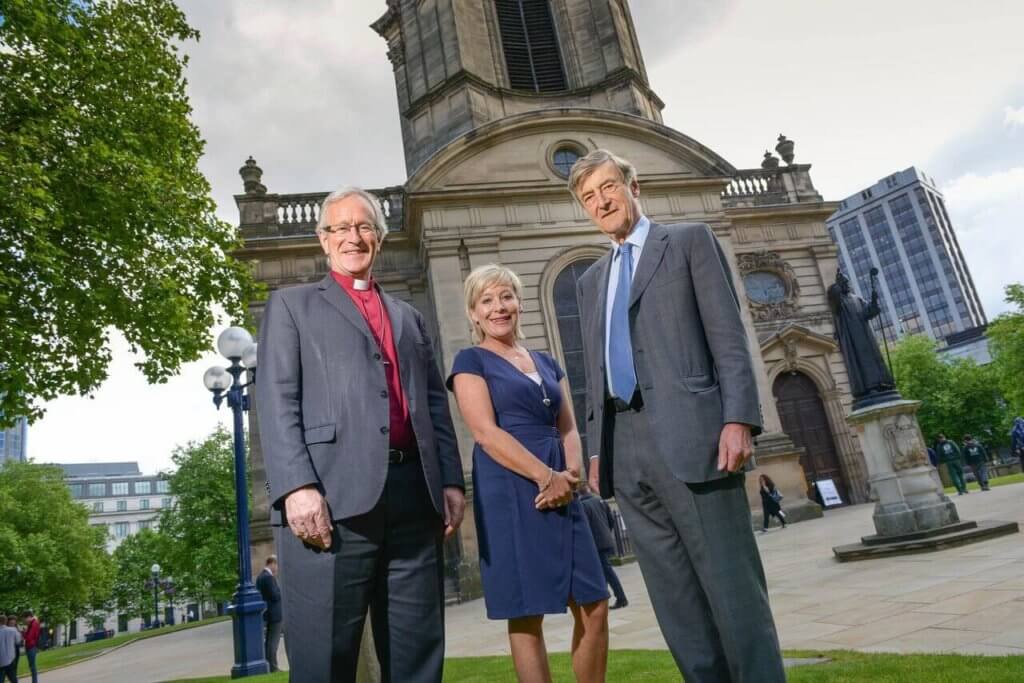 The Foundation is thrilled to announce that
The Right Reverend David Urquhart, Bishop of Birmingham, has joined the Heart of England Community Foundation as a president.
Bishop Urquhart was made aware of the Foundation by trustee Sir Dominic Cadbury, who is championing the organisation's expansion in Birmingham and the Black Country, and immediately offered his support.
He said that the Foundation is able to direct financial support to where it makes a real difference; matching the generosity of individuals and businesses with suitable causes.
"I am delighted to have become a president of the Heart of England Community Foundation," said Bishop Urquhart.
"The Foundation is a brilliant way of helping businesses and philanthropists to donate to grass roots organisations that make a real difference in local communities. It is really important that people with the capacity to give money are connected with people who have the capacity to enable people to flourish. I am very much looking forward to working with Sir Dominic, Tina and all the team for the good of this wonderful city and region."
Bishop Urquhart joins the organisation's other presidents, the Right Reverend Dr Christopher Cocksworth, Bishop of Coventry, and the Lord Lieutenant of Warwickshire Tim Cox.
Sir Dominic Cadbury said: "As we look to expand further in Birmingham and the Black Country we wanted to create a real presence in the area, so it is excellent to have the support of Bishop Urquhart . Community foundations are vital in helping businesses and individuals find the right local cause to fund, and we hope that Bishop Urquhart will be able to promote the Foundation to both philanthropists and causes alike. We look forward to working with him to attract further support so that we can help even more charitable groups make a difference at grassroots level."
Tina Costello, CEO of the Heart of England Community Foundation, added: "We are thrilled that Bishop Urquhart has joined us as a new president of the Foundation.  We have been delivering funding in Birmingham and the Black Country since 2013 and Bishop Urquhart will be a wonderful addition to the Foundation in terms of helping us promote what we do to both philanthropists and charitable organisations across the area."