Last year Building 4 Hope helped 25 individuals. An approved training centre in Solihull, the charity aims to give young, disadvantaged and marginalised people the opportunity, and support, to gain qualifications.
Targeting vulnerable people aged 16 – 25 the organisation allows them to gain confidence, new life skills and improve their prospects.
Building 4 Hope were supported through the Foundation's Coventry, Solihull & Warwickshire Fund with a grant of £2,000. The grant is enabling them to provide 130 hours of construction training to 5 young adults in Solihull.
HK
At 17 HK was referred to Building 4 Hope by his Mental Health Team. Battling depression, he had attempted suicide. He had no GCSEs, had dropped out of college and was struggling to cope with his father's illness.
Now, 5 months into the programme, he's gained confidence and achieved several qualifications. On his achievements HK said:
"This is the first time in my life I have enjoyed learning!"
TG
"I left school with no GCSEs and tried to do a brick laying course but quit. I was struggling at home; my Dad had left, and I was looking after my Mum who had been diagnosed with cancer. I heard about Building 4 Hope and loved it. I never missed a day and got the support I needed. I completed the course and I now have a brick laying apprenticeship and feel much happier with life."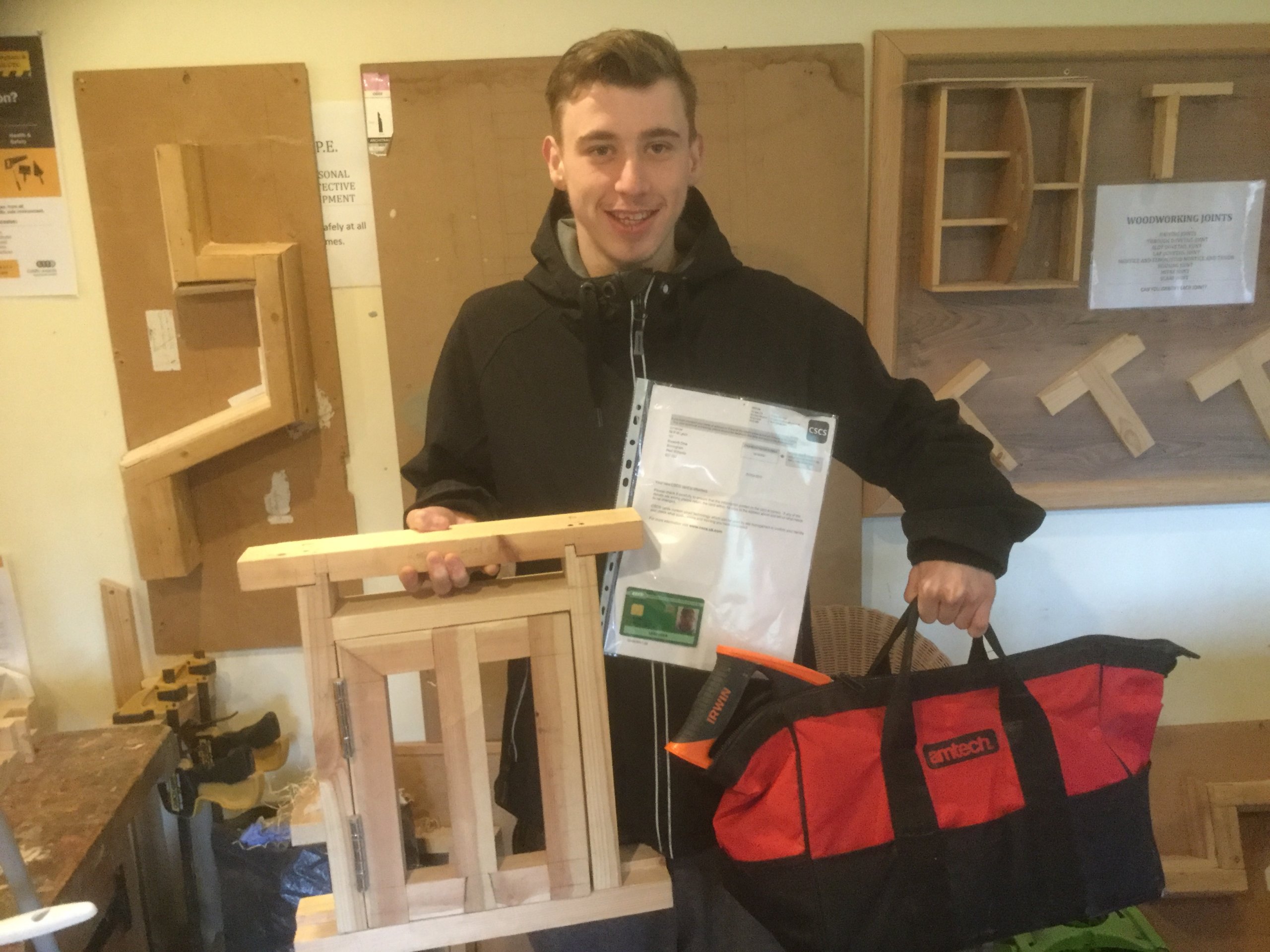 JK
Unfortunately, JK's Dad suddenly died. With no pastoral care from college he soon dropped out to work a zero hours contract. Hearing about Building 4 Hope from a friend he's now gained several qualifications and has 3 job interviews lined up.
Looking forward to the future JK said:
"Not only am I pleased to achieve these qualifications, but the course has been a therapy for me."
GS
"I worked with Building 4 Hope for 6 months, I've done my Level 1 Carpentry and Joinery and have a certificate for a Health and Safety Award in Construction. They helped me apply for jobs and with my interview. I now feel better about myself.

"I now have a full-time job and I have already been promoted from Workhouse Operator to Dispatch Coordinator. I now have skills and I have learnt how to make good decisions in my life, and I know how to deal with my anger. I still keep in touch with Building 4 Hope."