We are a charity that raises money to fund and develop local community activity across the West Midlands & Warwickshire.
We use knowledge and research, working with donors to invest in local communities.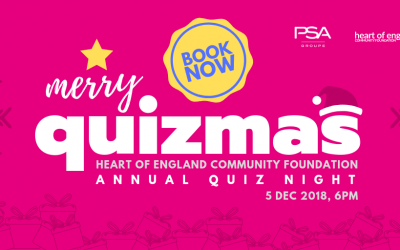 Our Annual Christmas Quiz is returning on the 5th December 2018! Last year we raised an amazing £2,000 on the night, helping to support our work across the West Midlands. On the night, quizzers will be treated to Christmas dinner and have the chance to win an array of...
read more